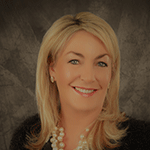 Christine Carberry
Vice President, Federal Business Unit
Christine brings to RedSeal more than 26 years of experience in direct sales and sales team development. Before joining the company in 2013, she led sales teams in federal, public sector, and service provider organizations in technology companies including Cisco and Verizon. In just three years at RedSeal, she contributed more than $30 million in revenue.
Christine holds dual BAs in Business Communications and English from Loyola University and attended the University of London with a focus in Mass Media and Journalism.
RedSeal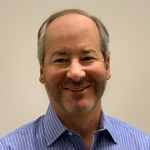 Greg Straughn
Chief Financial Officer
Greg has over 30 years of experience leading organizational finance teams. While serving as CFO of A10 Networks, he navigated the company through and beyond its $187 million IPO. His strategic financial and growth plans helped increase the company's quarterly revenue by more than 260 percent over 5 years. Additionally, he held CFO positions at Kabira Technologies and AT&T/Pacific Bell Internet Services.
He also served as a principal at Meridian Business Systems, a consulting firm at the intersection of finance and strategy, where he assisted large and small organizations in growth planning, business plan development, fundraising and IPO planning.
Greg holds a degree in finance from UC Berkeley.
RedSeal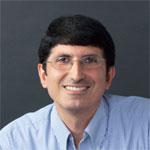 Hom Bahmanyar
Vice President, Ecosystem Engineering
Hom Bahmanyar joined RedSeal in 2011 and is now responsible for ensuring integration with products from other enterprise security and network vendors. Before joining RedSeal, he spent a decade at Cisco, most recently as an engineering director. Earlier in his career he was manager of software development at Savvion and senior software engineer at Novell Inc.
RedSeal
Kimberly Baker
Former Senior Vice President and General Manager, Public Sector, RedSeal
Richard Clarke
CEO, Good Harbor Security Risk Management
John Stewart
SVP and Chief Security and Trust Officer, Cisco