RedSeal's cyber risk modeling platform builds an accurate, up-to-date model of your hybrid data center so you can validate your policies, investigate faster, and prioritize issues that compromise your most reachable, valuable assets.
Unique in the industry, RedSeal can model and evaluate Layers 2, 3, 4 and now 7 — application-based policies. And, it includes endpoint information from multiple sources.
Learn more about some important RedSeal features.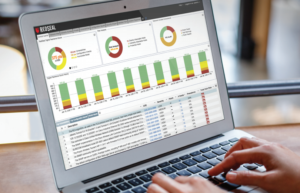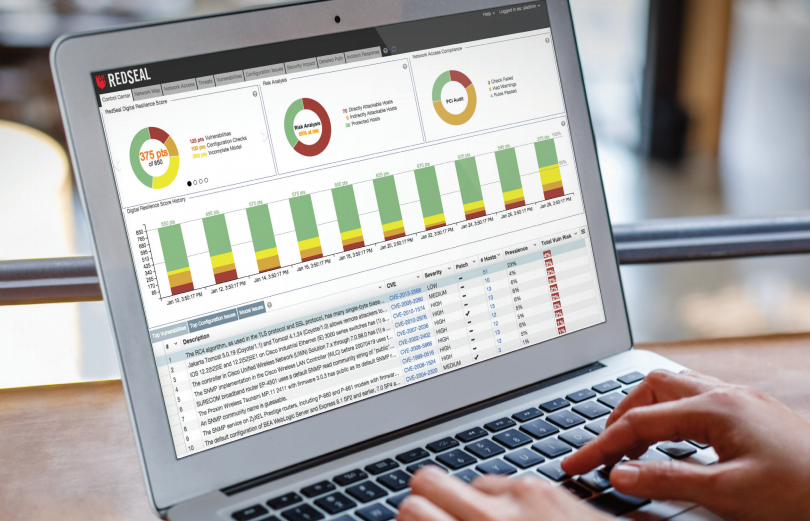 RedSeal calculates a Digital Resilience Score for your network. It is one metric so you can measure, benchmark, and set targets to actively manage your network's resilience.
RedSeal enhances your existing security investments. It works with your physical and virtual environments, creates a network model, and adds network context and access information to your existing security data. You get a comprehensive network-wide view across all your network environments.
RedSeal integrates directly into the user interfaces of popular security products, providing users with unprecedented network context within the tool, and in the format, they're already using.
HYBRID MULTI-CLOUD SECURITY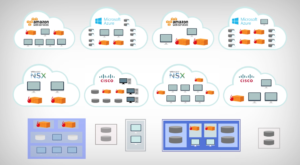 RedSeal brings network environments together in one model, so you can understand all access, within and between public and private clouds, as well as your physical assets.
Learn about the latest enhancements to RedSeal's cyber risk modeling  platform, as well as our new integration apps.