Benefit from commentary written by RedSeal's experienced team members. We feature posts from a range of people, including our CTO, our customer engineers, our product managers, and even the occasional guest.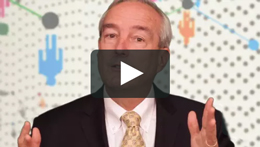 Spend a few minutes with our CEO Ray Rothrock as he discusses a variety of security topics with other industry leaders.

Participate in our Community Forum and learn from other RedSeal users. Browse forums, share a tip, give feedback, ask questions, and search for answers.
Visit our one-stop shop for all valuable, downloadable RedSeal material. In one place, you'll see links to white papers, videos, webinar recordings, customer stories, solution briefs, datasheets, and more.