Participate in our monthly Best Practices in Cybersecurity webinar series to get expert information on the best ways to approach your cybersecurity challenges. Watch and listen live or download past webinars so you don't miss anything.
Benefit from commentary written by RedSeal's experienced team members. We feature posts from a range of people, including our CTO, our customer engineers, our product managers, and even the occasional guest.
Visit our one-stop shop for all valuable, downloadable RedSeal material. In one place, you'll see links to white papers, videos, webinar recordings, customer stories, solution briefs, datasheets, and more.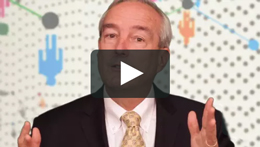 Spend a few minutes with our CEO Ray Rothrock as he discusses a variety of security topics with other industry leaders.