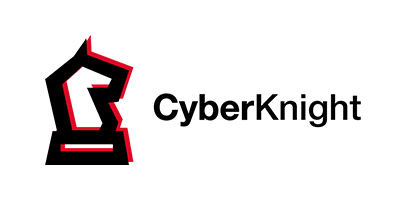 CyberKnight Technologies is a cybersecurity focused value-added-distributor (VAD), headquartered in Dubai, covering the Middle East with on-the-ground presence in Saudi Arabia and all key Middle East markets. Our ZTX (Zero Trust Security) framework incorporates emerging and market-leading cybersecurity solutions that protect the entire attack surface, by leveraging AI, to help security teams at enterprise and government customers fortify breach detection, accelerate incident response & remediation, while addressing regulatory compliance.
Kite are a UK focused, value-added distributor that specialises in bringing innovative and disruptive technologies to the UK channel. Their management team have over 50 years of accumulated channel experience, including launching and building markets for some of the most readily recognisable security & networking brands around today.
ectacom GmbH is an independent business development distributor for complex IT solutions and specialized services. Our mission is to support resellers in pursuing generic growth with the help of technologically leading manufacturers. In doing so, we implement significant optimizations in generating sales with existing and new customers and stimulate the sale of our partners' services. We see ourselves as business developers for visionary technologies on the one hand, and as expert and technology enabler for our partners on the other.
Intelligent IT Distribution works as a part of a partner team and provides support at every stage of a project – from customer needs assessment to design and implementation
Softprom is a leading Value Added Distributor in the CIS and Eastern Europe markets which is trusted by more than 1200 partners. The company was founded in 1999 and today is represented in more than 30 countries.
Our mission: increase customers effectiveness by providing high-quality IT-solutions and services.
Our values:
Trust – the company is honest with its vendors, resellers and their customers. The most valuable achievement for Softprom is their trust.
Innovativeness – Softprom strives to forebode its customers' needs, expanding the range of proposed solutions, and improving the quality of its services.
Competence – Softprom is constantly using and looking for new ways of improvement and new competence.