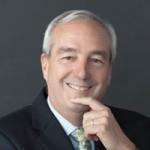 Ray Rothrock
Chairman and Chief Executive Officer
Ray joined RedSeal as CEO in February 2014. Prior to RedSeal he was a general partner at Venrock, one of RedSeal's founding investors. At Venrock he invested in 53 companies including over a dozen in cybersecurity including Vontu, PGP, P-Cube, Imperva, Cloudflare, CTERA, and Shape Security. He is on the board of Check Point Software Technology, Ltd. an original Venrock investment, and Team8, both Tel Aviv–based companies. Ray is also a member of the Massachusetts Institute of Technology Corporation board. A thought leader in cybersecurity and long time investor in the sector, he was a participant in the White House CyberSecurity Summit held at Stanford University February 2015.
Ray holds a BS in Nuclear Engineering from Texas A & M University, a MS in Nuclear Engineering from the Massachusetts Institute of Technology and an MBA with Distinction from the Harvard Business School.
RedSeal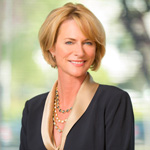 Julie Parrish
Chief Operating Officer
Julie Parrish has over 30 years of experience across sales, channel management and marketing in Fortune 500 companies. Prior to joining RedSeal, Julie held CMO roles at both Check Point and NetApp, where she oversaw all aspects of marketing, including product, field, brand, digital, events, public and analyst relations. Her track record includes leadership positions at Symantec, Veritas, Nokia Internet (now Check Point), 3Com and Hewlett-Packard.
Julie has a degree in decision and information sciences from Santa Clara University.
RedSeal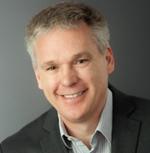 Kurt Van Etten
Chief Product Officer
Kurt Van Etten joined RedSeal in August 2015. Prior to RedSeal Kurt was Director of Product Management for Symantec's Data Center Security offerings, where he delivered security, risk, and compliance solutions. Previously Kurt served as the Director of Risk Product Management at PayPal responsible for developing solutions for Identity Risk, Merchant Risk, Resolutions and Protections. Kurt also was Director of Information Security Programs at eBay with responsibility for the Network Security and Risk & Compliance teams. Additionally, Kurt has held positions at Motorola and as an officer in the United States Marine Corps.
Kurt holds an MBA from the Kellogg School at Northwestern University, a Masters in Engineering Management from Northwestern University, and a BS from the United States Naval Academy.
RedSeal
Dr. Mike Lloyd
Chief Technology Officer
Dr. Mike Lloyd has more than 25 years of experience in the modeling and control of fast-moving, complex systems. He has been granted 21 patents on security, network assessment, and dynamic network control. Before joining RedSeal, Mike Lloyd was Chief Technology Officer at RouteScience Technologies (acquired by Avaya), where he pioneered self-optimizing networks. Mike served as principal architect at Cisco on the technology used to overlay MPLS VPN services across service provider backbones. He joined Cisco through the acquisition of Netsys Technologies, where he was the senior network modeling engineer.
Dr. Mike Lloyd holds a degree in mathematics from Trinity College, Dublin, Ireland, and a PhD in stochastic epidemic modeling from Heriot-Watt University, Edinburgh, Scotland.
RedSeal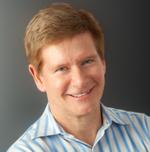 Bob Finley
Chief Financial Officer
Bob Finley has more than 30 years of experience in finance, with the last 17 focused on venture capital-backed startups. He has been able to help significantly increase the value of enterprises in just a year or two. As a firm believer that "revenue cures all ills," Bob works well with sales and marketing – even helping one company triple lead generation globally. He has served as CFO at Previvo Genetics, Bersin by Deloitte, Telekenex, Apex Aviation, Netli, Military.com, and Optimal Software, and was a financial analyst at AT&T.
Bob holds an MBA in business administration and management from the University of California, Berkeley's Haas School of Business, where he now serves as an alumni board member.
RedSeal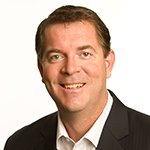 Gord Boyce
Senior Vice President, Commercial Sales
Gord Boyce brings significant security industry and leadership experience to RedSeal. Prior to joining RedSeal, he was the chief customer officer for Cyphort – a next-generation advanced persistent threat (APT) defense company. He served as CEO of file security company FinalCode, and of network security and continuous monitoring company ForeScout Technologies, which he joined as SVP of worldwide sales and marketing. Under his tenure, the company's enterprise customer base increased from 200 to well over 1500 globally, including some of the world's largest financial and military organizations. Prior to ForeScout, Boyce held several senior management positions within the Nokia Internet Communications group and its Enterprise Solutions business group.
Gord holds a degree in Electrical Engineering and Management from McMaster University in Ontario.
RedSeal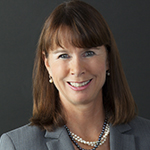 Kimberly Baker
Senior Vice President and General Manager, Public Sector
Kimberly Baker joined RedSeal in January 2013. She has spent 17 years helping early stage cybersecurity companies successfully enter and grow in government markets. Kimberly loves building and leading high performing, enterprise technology sales teams. She was able to do this at Veracode. Internet Security Systems (acquired by IBM in 2006), NCR Government Solutions and AT&T Computer Systems.
Kimberly holds a BSBA in business from University of Delaware's Lerner College of Business and Economics and an MBA in finance from Marymount University.
RedSeal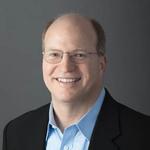 Steve Timmerman
Vice President, Corporate Planning and Business Development
Steve Timmerman joined RedSeal in January 2015. Most recently, Steve was senior VP of marketing at broadband management software company ASSIA, where he helped triple revenue and build a 90% market share in the U.S. Earlier he was VP of marketing at unified communications systems vendor ShoreTel, where he helped quadruple revenue over 4 years and served as a core member of the successful 2007 IPO team. Prior to ShoreTel, Steve served as VP of marketing for Proxim and held several management positions at Octel Communications up through the acquisition by Lucent Technologies. Early in his career he worked with McKinsey in San Francisco and Europe.
Steve holds a BS in mechanical and aerospace engineering from Princeton University and an MBA from Harvard University.
RedSeal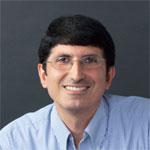 Hom Bahmanyar
Vice President, Ecosystem Engineering
Hom Bahmanyar joined RedSeal in 2011 and is now responsible for ensuring integration with products from other enterprise security and network vendors. Before joining RedSeal, he spent a decade at Cisco, most recently as an engineering director. Earlier in his career he was manager of software development at Savvion and senior software engineer at Novell Inc.
RedSeal
Ray Rothrock
Chairman
Mark Achler
Managing Director, MATH Venture Partners
Tench Coxe
Managing Director, Sutter Hill Ventures
Bill Funcannon
Managing Director, OVP Venture Partners
Steve Goldberg
Partner, Venrock
Joe Horowitz
Managing General Partner, Icon Ventures
Robert Locke
SVP Corporate Development, Tyco International
Rhonda MacLean
CEO, MacLean Risk Partners, LLC
Pete Sinclair
Managing Director, Leapfrog Ventures
Board Observer
Brian Smith
Principal, In-Q-Tel
Board Advisors
John Stewart
SVP and Chief Security and Trust Officer, Cisco
Lee Styslinger
Industrial utility CEO
August 29 Webinar: Augment Your Security Team with RedSeal's Remote Managed Service -
Register Now
+
Scroll to top