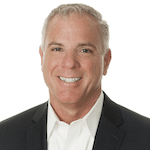 Gregory Enriquez
Chief Executive Officer
Greg has more than 25 years of experience leading information systems technology companies in executive management, Go-To-Market (GTM) leadership, solutions deployment and business development, Enriquez brings a wealth of knowledge and expertise to the company.
As CEO of RedSeal, Greg is leading RedSeal into its next phase of growth with on-premises and cloud network security for government agencies and enterprise companies.
A proven leader with deep experience in cyber security, Greg also has a wide range experience in core infrastructure technologies, including AI/ML application development, DevSec-Ops, Networking, Cloud and SaaS solutions. Greg has a successful track record of helping some of the world's largest enterprises and government agencies enhance their security posture.
Prior to becoming CEO at RedSeal, Greg was the CEO of startup Test.ai which delivered AI-powered software tools for software testing and dev ops, and prior to that, he was CEO of TrapX (acquired by Commvault) which was a leader in deception based cyber security defense. He holds a Bachelor of Science degree in Business Administration from the University of Southern California.
RedSeal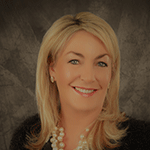 Christine Carberry
Sr. Vice President – Global Sales and Operations
Christine brings to RedSeal more than 26 years of experience in direct sales and sales team development. Before joining the company in 2013, she led sales teams in federal, public sector, and service provider organizations in technology companies including Cisco and Verizon. In just three years at RedSeal, she contributed more than $30 million in revenue.
Christine holds dual BAs in Business Communications and English from Loyola University and attended the University of London with a focus in Mass Media and Journalism.
RedSeal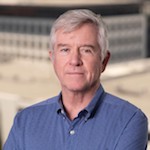 John Weald
SVP Engineering, Cloud Operations, and IT
John has extensive experience in leading, growing and mentoring teams building complex enterprise software specializing in security, cloud native and on premises products. Prior to RedSeal, John was VP of Engineering at Balbix Inc., a leader in Risk Based Vulnerability Management. Prior to Balbix John was VP of Engineering at Voltage Security, the leader in enterprise encryption. After the acquisition of Voltage in 2015, John went on to lead the Voltage, Atalla HSM, Fortify and ArcSight engineering teams for HPE and Micro Focus. 
RedSeal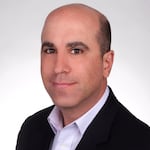 Bill Gadala
Chief Financial Officer
Experienced at helping organizations scale operation and navigate change, Bill is the CFO at RedSeal, overseeing the Finance and Human Resources functions. Bill has over 20 years of experience with software companies that are Venture or Private Equity-backed, as well as Public.
Prior to RedSeal, Bill was at Vera Security, a file encryption company, Innovative Interfaces, a library solutions software company, and FXalliance, which successfully went through an IPO.
Bill holds his MBA from the University of Notre Dame.
RedSeal
Wayne Lloyd
Federal Chief Technology Officer, VP of Sales Engineering & Professional Services
Wayne Lloyd has over 30 years of field experience in information technology with the last 20 years directly focusing on cybersecurity including computer and network security, advanced threat analysis, intrusion detection and operations, vulnerability risk assessment and policy and compliance. Working closely with DoD, the intelligence community and federal civilian agencies, Mr. Lloyd focuses on security and network engineering solutions that deliver actionable recommendations and remediation strategies, based on the mission requirements and the current system and network security state. Engaged in strategic customer projects including Cloud, Mobility, Data Center / Network Consolidation and Virtualization, Mr. Lloyd specializes in identifying the cyber strategies needed to effectively secure the client infrastructure as a whole.
RedSeal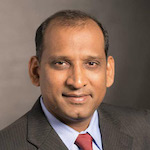 Sukesh Garg
Vice President, Products
As Vice President, Products, Sukesh Garg is responsible for all product management functions, user experience, product/technical marketing strategies/solutions. Prior to assuming his current position, Sukesh was responsible for the automation and analytics portfolio at Cisco Systems. Sukesh holds a Master of Business Administration degree from The Wharton School of Business, Master of Science from Rutgers University and Bachelor of Technology from National Institute of Technology.
RedSeal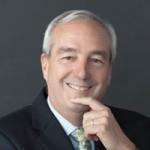 Ray Rothrock
Executive Chairman
Ray joined RedSeal as CEO in February 2014 and became executive chairman in June 2020. Prior to RedSeal he was a general partner at Venrock, one of RedSeal's founding investors. At Venrock he invested in 53 companies including over a dozen in cybersecurity including Vontu, PGP, P-Cube, Imperva, Cloudflare, CTERA, and Shape Security. He is on the board of Check Point Software Technology, Ltd. an original Venrock investment, and Team8, both Tel Aviv–based companies. Ray is also a member of the Massachusetts Institute of Technology Corporation board. He is a thought leader in cybersecurity and long time investor in the sector.
RedSeal