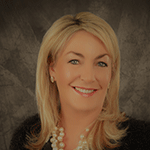 Christine Carberry
Sr. Vice President – Global Sales and Operations
Christine brings to RedSeal more than 26 years of experience in direct sales and sales team development. Before joining the company in 2013, she led sales teams in federal, public sector, and service provider organizations in technology companies including Cisco and Verizon. In just three years at RedSeal, she contributed more than $30 million in revenue.
Christine holds dual BAs in Business Communications and English from Loyola University and attended the University of London with a focus in Mass Media and Journalism.
RedSeal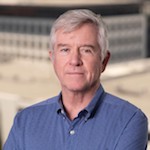 John Weald
Vice President, Engineering
John has extensive experience in leading, growing and mentoring teams building complex enterprise software specializing in security, cloud native and on premises products. Prior to RedSeal, John was VP of Engineering at Balbix Inc., a leader in Risk Based Vulnerability Management. Prior to Balbix John was VP of Engineering at Voltage Security, the leader in enterprise encryption. After the acquisition of Voltage in 2015, John went on to lead the Voltage, Atalla HSM, Fortify and ArcSight engineering teams for HPE and Micro Focus. 
RedSeal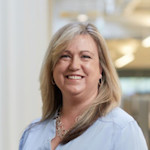 Sarah Paris-Mascicki
Vice President, Marketing
Sarah brings more than 25 years of B2B technology marketing experience, with an ever-shifting focus on demand generation.
Before joining RedSeal, Sarah led the global demand generation and field marketing for commercial, SLED and Federal business units, introducing metrics-driven strategies at MarkLogic. Prior to MarkLogic, she served as VP of Marketing at Systech International, but it was at Ericsson where the love of strategic, multichannel campaigns that maximized demand generation took hold. Responsible for the campaigns for the global TV and Media division, her focus was on creatively moving prospects through the sales journey from awareness to closed sale.
Sarah holds a BFA in Communications Design from Syracuse University.
RedSeal
Wayne Lloyd
Federal Chief Technology Officer, VP of Sales Engineering & Professional Services
Wayne Lloyd has over 30 years of field experience in information technology with the last 20 years directly focusing on cybersecurity including computer and network security, advanced threat analysis, intrusion detection and operations, vulnerability risk assessment and policy and compliance. Working closely with DoD, the intelligence community and federal civilian agencies, Mr. Lloyd focuses on security and network engineering solutions that deliver actionable recommendations and remediation strategies, based on the mission requirements and the current system and network security state. Engaged in strategic customer projects including Cloud, Mobility, Data Center / Network Consolidation and Virtualization, Mr. Lloyd specializes in identifying the cyber strategies needed to effectively secure the client infrastructure as a whole.
RedSeal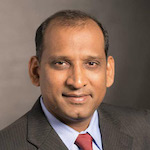 Sukesh Garg
Vice President, Products
As Vice President, Products, Sukesh Garg is responsible for all product management functions, user experience, product/technical marketing strategies/solutions. Prior to assuming his current position, Sukesh was responsible for the automation and analytics portfolio at Cisco Systems. Sukesh holds a Master of Business Administration degree from The Wharton School of Business, Master of Science from Rutgers University and Bachelor of Technology from National Institute of Technology.
RedSeal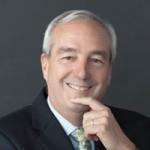 Ray Rothrock
Executive Chairman
Ray joined RedSeal as CEO in February 2014 and became executive chairman in June 2020. Prior to RedSeal he was a general partner at Venrock, one of RedSeal's founding investors. At Venrock he invested in 53 companies including over a dozen in cybersecurity including Vontu, PGP, P-Cube, Imperva, Cloudflare, CTERA, and Shape Security. He is on the board of Check Point Software Technology, Ltd. an original Venrock investment, and Team8, both Tel Aviv–based companies. Ray is also a member of the Massachusetts Institute of Technology Corporation board. He is a thought leader in cybersecurity and long time investor in the sector.
RedSeal