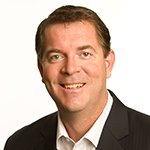 Gord Boyce
Senior Vice President, Commercial Sales
Gord Boyce brings significant security industry and leadership experience to RedSeal. Prior to joining RedSeal, he was the chief customer officer for Cyphort – a next-generation advanced persistent threat (APT) defense company. He served as CEO of file security company FinalCode, and of network security and continuous monitoring company ForeScout Technologies, which he joined as SVP of worldwide sales and marketing. Under his tenure, the company's enterprise customer base increased from 200 to well over 1500 globally, including some of the world's largest financial and military organizations. Prior to ForeScout, Boyce held several senior management positions within the Nokia Internet Communications group and its Enterprise Solutions business group.
Gord holds a degree in Electrical Engineering and Management from McMaster University in Ontario.
RedSeal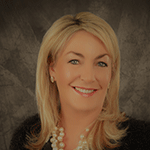 Christine Carberry
Vice President, Federal Business Unit
Christine brings to RedSeal more than 26 years of experience in direct sales and sales team development. Before joining the company in 2013, she led sales teams in federal, public sector, and service provider organizations in technology companies including Cisco and Verizon. In just three years at RedSeal, she contributed more than $30 million in revenue.
Christine holds dual BAs in Business Communications and English from Loyola University and attended the University of London with a focus in Mass Media and Journalism.
RedSeal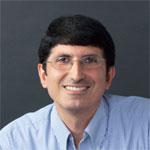 Hom Bahmanyar
Vice President, Ecosystem Engineering
Hom Bahmanyar joined RedSeal in 2011 and is now responsible for ensuring integration with products from other enterprise security and network vendors. Before joining RedSeal, he spent a decade at Cisco, most recently as an engineering director. Earlier in his career he was manager of software development at Savvion and senior software engineer at Novell Inc.
RedSeal
Kimberly Baker
Former Senior Vice President and General Manager, Public Sector, RedSeal
Richard Clarke
CEO, Good Harbor Security Risk Management
John Stewart
SVP and Chief Security and Trust Officer, Cisco