Anticipating attack: top 10 ways to prevent a breach
Last week, I spent most of my time in a conference room at RedSeal headquarters presenting our RedSeal Certification training to a mix of our customers and recent additions to the RedSeal team. Showing those in attendance the broad set of capabilities of the system reminded me how important it is to be very clear about the steps for anticipating attack and putting together automation and operations to protect your enterprise and its assets.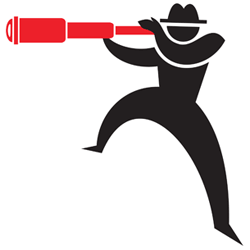 Here is my top 10 list:
Scan your hosts for vulnerabilities
Prioritize and schedule patching
Place modern security controls at all ingress and egress points
Monitor all ingress and egress traffic, triggering alerts and interception of inappropriate traffic
Standardize your device configurations
Create a set of network security zones
Review your network's access paths
Compare access to network security policy
Track approvals of access between critical zones
Monitor and report on access found each day
How does your approach compare to this list? What do you think I'm missing? Is there anything I included that you think shouldn't be here?
https://www.redseal.net/wp-content/uploads/2016/08/RedSeal-logo.png
0
0
RedSeal
https://www.redseal.net/wp-content/uploads/2016/08/RedSeal-logo.png
RedSeal
2014-10-17 00:46:36
2016-02-25 09:07:07
Anticipating attack: top 10 ways to prevent a breach